About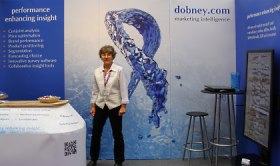 Cxoice Insight Software is a modular set of software for collecting, analysing, reporting and sharing date from market research and market intelligence, from basics to advanced users, companies and teams.
Cxoice evolved out of in-house software development used by dobney.com for research projects that went beyond standard point-and-click type surveys. These included conjoint and trade-off research, web and ecommerce mock ups, and techniques like web-assisted telephone interviewing, and non-linear/self-service questionnaires.
Cxoice is an open system. It provides survey and insight tools from simple off-line questionnaires to full WATI conjoint surveys, with project management tools, access permissions, detailed monitoring, and automated reporting to blend survey data with other marketing insight and data sources.
We continue to develop and extend its capabilities, and we can add custom code to designs for specific project needs.
For questionnaires, Cxoice offers standard research question types - single, multiple, text, numbers, sliders, grids etc.
It also offers new ways of asking questions - hotcold questions, flymenu sections, time based questions, autocompletes, image ratings and selectors, and integration into backend data and databases where required.
It offers new ways of thinking about surveys - self-selected routing, web-site overlays, longtitudinal responses with comments.
It connects to more advanced survey types like conjoint analysis with a full ability to customise or create mock-ups, or to build complex logical question chains.
It has a full reporting capabilities - export to SPSS, Triple-S, CSV or pre-coded R for statistical analysis. Reports include live counts and quota control, right up to full presentations with live-data connection for instant drill-down and data exploration. It also drives models, and training so when you share information you can test to see if it understood.
Cxoice is available for offline and online surveys, or in agency mode for CATI or WATI work, with a distributed interviewing team, sample management with quotas, and permission based access for monitoring and sharing documents for clients as well as internal staff.
It provides a project-management document store to centralise core documents with permission-based access. And the same project management store can be used by client side researchers to save, index and curate research and insights from intelligence sources as well as survey research. It includes searching capabilities, alerts, and communications for newsletters together with automated whats-new sections.
And the whole system can be dressed and styled to match with house-style (even to the point of running websites amd acting as a public-facing portal as it is here).
Full, rich featured, and designed to solve real research problems. Contact dobney.com now for more information.
| | | |
| --- | --- | --- |
| | | Cxoice Insight Software is provided by dobney.com market research. All content on this site, including code, tools, designs and algorithms is copyright dobney.com and may not be copied, reproduced or replicated in part or entirety without express permission of dobney.com (contact us at enquiries@dobney.com) |